Ten fun facts about Luanda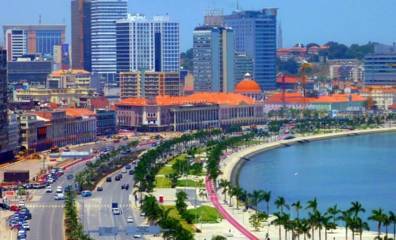 Fact 1
Luanda's former name, the name which it was founded under, is Sao Paula da Assuncao de Loanda.

Fact 2
As of 2014, Luanda ranked number three on the top 10 most expensive cities in the world for expatriates to live in.

Fact 3
One of the most expensive places to eat in the city is Lookal. A meal for two costs approximately $300.

Fact 4
The 2013 FIRS Men's Roller Hockey World Cup, the first Roller Hockey World Cup organized in Africa was held in Luanda and Namibe, Angola in 2013.

Fact 5
With approximately 6 million residents living in Luanda, approximately two-thirds of the people living there exist on less than $2 a day. At least 76% live in slum conditions.

Fact 6
The traffic is Luanda can be dangerous; very few intersections have traffic signals and the streets are infested with potholes, vendors and other hazards.

Fact 7
Many important events in Angolan sports have been witnessed at the Estadio de Cidadela, which is a football stadium located in Luanda.

Fact 8
It is the third most populous Portuguese speaking city in the world.

Fact 9
The prefix in Luanda, Lu, is common in names on the coast region, which refers to sandbanks on the seaside.

Fact 10
In July 2014, the Provincial Government of Luanda started to place road signs to define collective taxi-stops in the center of the town of Luanda.



More interesting reads about...
Click here for more capital facts ❯
RELATED FACTS
---
MORE IN CAPITALS
---