Ten fun facts about Hedgehogs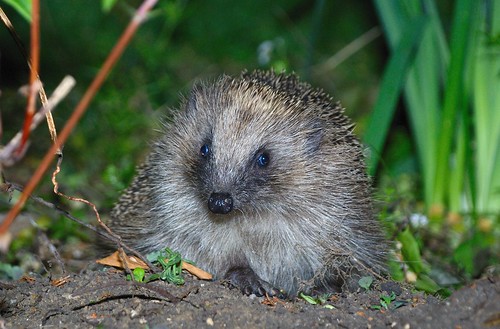 Fact 1
Hedgehogs live in a variety of habitats that range from deserts to forests. They prefer controlled periods of darkness and light and sleep in nests made of leaves and grass or small burrows.

Fact 2
Their short prickly spines or quills are made out of modified hairs which only fall when they grow up and lose their first set of spines which are replaced with adult ones. These spines are non-barbed.

Fact 3
Hedgehogs are generally considered insectivores and rely on insects for their dietary needs. They however eat eggs, snakes, worms, plants, grass roots fruits and snails.

Fact 4
When threatened, hedgehogs roll into tight balls, protecting their face, limbs, eyes and bellies. They present the spines outwardly in every direction
Fact 5
Hedgehogs can climb trees, swim and run with a speed of 4.5 mph. They generally hibernate in winter and are mildly intolerant to lactose.
Fact 6
They are solitary animals and make grunting noises that sound like the grunting noises that pigs make.
Fact 7
A full grown hedgehog weighs from about 1.5 kg to 2 kg and is about 15 cm to 30 cm long. Their lifespan is 2 to 7 years.
Fact 8
Hedgehogs have a very keen sense of smell that enables them to hear in the ultrasonic range.
Fact 9
The collective name for a group of hedgehogs is an 'Array.'
Fact 10
The males are called boars and the females are called sows. The babies are pups of piglets or hoglets.
More interesting reads about...
Click here for more animal facts ❯
RELATED FACTS
---
MORE IN ANIMALS
---