Ten fun facts about Barrack Obama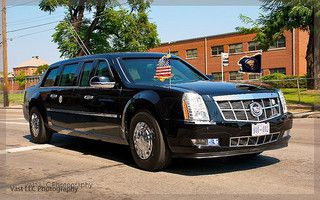 Fact 1:
His name means "one who is blessed" in Swahili and other Simitic languages.

Fact 2:
He owns a Ford Escape Hybrid that he rarely ever uses.

Fact 3:
He mostly wears Hart Schaffner Marx suits.

Fact 4:
His second career choise (after being a politican) was to be an architect.
Fact 5:
He loves playing Scrabble.
Fact 6:
He has read all Harry Potter books.
Fact 7:
Barrack Hussein Obama is named after his father, with the same name (1936-1982).
Fact 8:
He has tried to quit smoking ever since 2007 before he ran for president.
Fact 9:
He is the 44th president of USA.
Fact 10:
He was born August 4th 1961 and is, as of this writing, 50 years old.
More interesting reads about...
Click here for more people facts ❯
RELATED FACTS
---
MORE IN PEOPLE/CELEBRITIES
---