Ten fun facts about Winston–Salem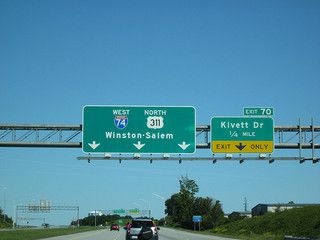 Fact 1
Winston–Salem is Forsyth County's largest city and the fourth-largest city in the state.

Fact 2
Is also popularly known as the "Twin City" due to its hyphenated name. The city is very dedicated to theater, fine arts and technological research and is thus also known as the "City of Arts and Innovation" as well.

Fact 3
Winston–Salem has many names and some people also refer to it as the "Camel City". The popular camel cigarettes were produced by the local R.J Reynolds Tobacco Company.

Fact 4
Winston was founded in 1849 and named after Joseph Winston the local hero in the Revolutionary war and was well-known in Salem as well. Shortly after this, both two cities were merged and went onto form the Forsyth County.

Fact 5
It was only in 1889 that the post offices of Winston and Salem were consolidated. However, the cities merged officially only in 1913.

Fact 6
The city was originally founded by the Germans as a Moravian settlement, can still be visited today and is called Old Salem.

Fact 7
The Wells-Fargo Center was formerly called the Wachovia Building and is the tallest building in the region.

Fact 8
The Winston-Salem municipality is the second largest one in the Piedmont Triad region.

Fact 9
The Safe Bus Company that was founded by private bus drivers is considered to be the biggest black-owned transit system across the world even until 1972.

Fact 10
The famous Krispy Kreme Doughnut was invented in Winston–Salem.



More interesting reads about...
Click here for more u.s. city facts ❯
RELATED FACTS
---
MORE IN U.S. CITIES
---