Ten fun facts about St. Louis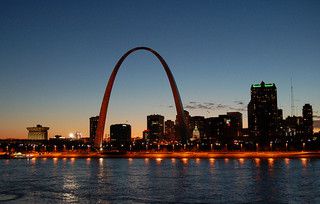 Fact 1
St Louis is located in the central area of the west side of the state of Missouri along the Mississippi River.

Fact 2
7-up was invented in St Louis and continues to be manufactured in this city.

Fact 3
The 1904 World's Fair was in St Louis and the movie "Meet Me in St Louis" was based on this event.

Fact 4
More barbecue sauce is consumed in St Louis than in any other city in the US.

Fact 5
The St Louis Gateway Arch is one of the tallest in the world and is a major tourist destination in the city.

Fact 6
Hotels in St Louis were the first to offer its guests a chocolate on your pillow.

Fact 7
When Ringo Starr wrote and sang the song, "Missouri Loves Company", he was referring to the city of St Louis.

Fact 8
Kindergarten was first founded in St Louis by Susan Elizabeth Blow.

Fact 9
The city is famous for offering multiple free tourist destinations that families and individuals can take advantage of while visiting. The famous Anheuser Busch Clydesdale horses call St Louis home.

Fact 10
Three professional sports teams call St Louis home. These are the St. Louis Rams football team, St. Louis Blues hockey team and St. Louis Cardinals, which is ranked amongst the most successful major league baseball clubs.



More interesting reads about...
Click here for more u.s. city facts ❯
RELATED FACTS
---
MORE IN U.S. CITIES
---