Ten fun facts about Little Rock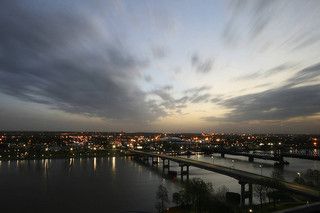 Fact 1
Little Rock is located at the geographic center of the state of Arkansas.

Fact 2
Designing Women was filmed in Little Rock. This television series about four southern designers was also produced by a native of Little Rock. Harry Thomason produced the hit television series and he filmed the show at 1321 Scott Street. As each episode begins the exterior of this stately old mansion is shown.

Fact 3
The brown and serve roll was invented in Little Rock in the 30s by Meyer's Bakery.

Fact 4
Little Rock is the place that gave America the "cheese dog" in 1956. This hot dog was created at the Finkbeiner Meat Packing Company and is a frankfurter with cheese inserted into its middle.
Fact 5
Robert Palmer Jr. was born in Little Rock. Mr. Palmer was a critic that worked for the New York Times, and he was a historian of rock and roll music.
Fact 6
In 2011 Forbes magazine named Little Rock one of the cleanest cities in America.
Fact 7
In the 1920s the climber car was invented in Little Rock. There are only two of these cars left today.
Fact 8
The author Dee Brown who penned "Bury My Heart at Wounded Knee" was born here.
Fact 9
Little Rock, Arkansas is the home to the American Taekwondo World Headquarters.
Fact 10
According to the 2012 census reports, the population of this city is recorded as 717,666 residents.
More interesting reads about...
Click here for more u.s. city facts ❯
RELATED FACTS
---
MORE IN U.S. CITIES
---