Ten fun facts about Khartoum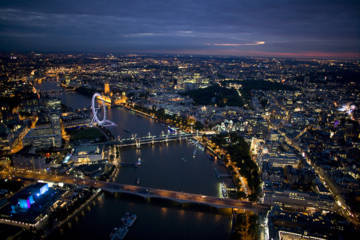 Fact 1
The city is not only the meeting point for the Blue Nile River and the White Nile River, but it is also the beginning of the Nile River.

Fact 2
In comparison to other capital cities in Sub-Saharan Africa, Khartoum has relatively low crime rates and almost no crimes against Americans in the city.

Fact 3
Although the origin of the citys name is unknown, one theory is that it is derived from the Arabic word 'khartum,' meaning 'trunk' because of the narrow strip of land that extends between the Blue and White Niles.

Fact 4
The National Museum of Sudan is the largest in all of the country and is located in Khartoum. It also contains the biggest and most important archaeological collection in the country.

Fact 5
Khartoum has at least ten bridges that connect it to other areas crossing the Blue and White Nile and there are even more proposed to be constructed.

Fact 6
The city is home a number of private universities including The Future University, which was the first to specialize in information and communications technology in the region as well the introducing computer engineering to the country.

Fact 7
The Afra Mall, opened in 2004, is the first shopping mall in Sudan. It is also located in Khartoum.

Fact 8
With a hot desert climate, the city is often considered one of the hottest major cities in the world. The temperatures can exceed 127 degrees.

Fact 9
In 1991, Osama Bin Laden purchased a house in Khartoum, which he lived in from 1991-1996.

Fact 10
The Tuti Bridge, which was completed in 2008 and is the connecting bridge from Khartoum to Tuti Island, is considered the first suspension bridge to be built in Sudan and the first constructed in Africa.



More interesting reads about...
Click here for more capital facts ❯
RELATED FACTS
---
MORE IN CAPITALS
---