Ten fun facts about Australia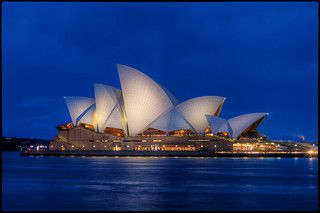 Fact 1:
Australia is the sixth largest country in the world if you are going by the total area.

Fact 2:
Countries that neighbor Australia include East Timor, Papua New Guinea, Indonesia, Vanuatu, Solomon Islands, New Zealand, and New Caledonia.

Fact 3:
It is believes that humans first inhabited the continent of Australia somewhere between 42,000 and 48,000 years ago.

Fact 4:
It is believed that the first people came over to Australia by the use of land bridges.
Fact 5:
The Australian gold rush began sometime in the 1850s.
Fact 6:
Australia has six states including Queensland, Tasmania, New South Wales, Victoria, South Australia, and Western Australia.
Fact 7:
Australia has a landmass of 7,617,930 square kilometers, or 2,941,300 square miles.
Fact 8:
The Australian continent is surrounded by the Pacific and Indian Oceans.
Fact 9:
Australia has a constitutional monarchy. There is also a strong federal division of powers that come into play.
Fact 10:
The federal government is separated into three branches including the legislature, the executive, and the judiciary.
More interesting reads about...
Click here for more country facts ❯
RELATED FACTS
---
MORE IN COUNTRIES
---