Ten fun facts about Rudolf Virchow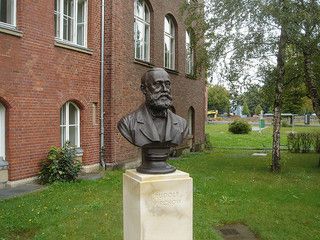 Fact 1
Rudolf Virchow was born on 13th October 1821 in Prussia and died on 5th September 1902 in Berlin, Germany.

Fact 2
He studied chemistry and medicine, on a scholarship at the Prussian Military Academy in Berlin. He is called as the 'Father of modern Pathology' having contributed immensely to the field of Pathology.

Fact 3
Unlike most of his German peers, Virchow believed in the principles of clinical observation, animal testing and pathological anatomy at the microscopic level; in investigation in medical science.

Fact 4
Virchow further stated that the 'cell' is the basic unit of the body and is detrimental in the understanding of any disease. He is credited with many discoveries related to cell biology.

Fact 5
Rudolf Virchow is renowned for coining the terms 'embolism' and 'thrombosis' and for elucidating the mechanism of pulmonary and thromboembolism.

Fact 6
In the medical division of Autopsy, Virchow developed a standard method of performing an autopsy which is following even today. And also invented the 'liver probe' which is a device to take the temperature of a dead body.

Fact 7
Virchow was a staunch supporter for social and political reform. He later went on to become member of the Municipal Council of Berlin and started his career as a civic reformer.

Fact 8
Some of the medical terms named after Virchow are - Virchow's angle, Virchow's cell theory, Virchow's Law and Virchow's triad.

Fact 9
Rudolf Virchow was awarded the Copley Medal in the year 1892.

Fact 10
An annual award in Virchow's name, called the 'Rudolf Virchow Award' is given by The Society for Medical Anthropology.



More interesting reads about...
Click here for more people facts ❯
RELATED FACTS
---
MORE IN PEOPLE/CELEBRITIES
---
Short about Rudolf Virchow
Was a German anthropologist, pathologist, doctor, biologist, prehistorian and politician.

Languages
Deutsch
Français
Español
English