Ten fun facts about Franz Boas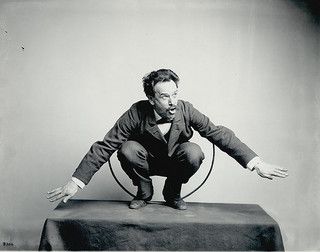 Fact 1
Franz Boas was born on July 9th 1858 in Minden, Germany and died on December 21 1942 in New York, U.S.

Fact 2
Franz Boas pioneered and contributed greatly in the field of modern anthropology and is called the 'Father of American Anthropology'.

Fact 3
As a child he displayed great interest in the study of natural sciences and was taught natural history since kindergarten.

Fact 4
He has a doctorate in physics with specialization in psychophysics of perception. His post-doctorate work involved the field of Geography.
Fact 5
While on Baffin Island, his interest in the study of non-western cultures grew and he went on to write a book on it - 'The Western Eskimo'.
Fact 6
Boas worked closely with physical anthropologist Rudolf Virchow and more so even with ethnologist Adolf Bastian.
Fact 7
Franz Boas was a staunch opponent of the ideology of scientific racism which states that race is a biological concept and that human race is a typology of biological characteristics.
Fact 8
He worked in favor for the concept of 'psychic unity of mankind' which states that all human beings are blessed with the same intellectual capacity and all cultures function on the same basic principles.
Fact 9
At Clark University, Franz Boas worked as a docent and later was appointed at the head of The Department of Anthropology.
Fact 10
Franz Boas was one of the key organizers of the American Anthropological Association (AAA).
More interesting reads about...
Click here for more people facts ❯
RELATED FACTS
---
MORE IN PEOPLE/CELEBRITIES
---