Ten fun facts about Claude Bernard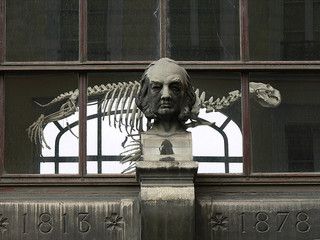 Fact 1
Claude Bernard was born on the 12th of July 1813 (died 10 February 1878) in the village of Saint-Julien in France.

Fact 2
As a young boy he enjoyed composing vaudeville comedy and was greatly successful in it. He was also encouraged to take up studying medicine by play critics who rejected his literary work.

Fact 3
His first internship was at Hotel-Dieu de Paris, under the famous physiologist Francois Magendie.

Fact 4
Claude Bernard had stated that his interest and aim lies in establishing the use of 'scientific method' in medicine.
Fact 5
His initial work included the study of the functions of the Pancreas. His research on the importance of the aid provided by the juice excreted by the pancreas, in the process of digestion, won him an award from French academy of Sciences.
Fact 6
His most famous work is on the glycogen function of the liver which helped to find the root cause of diabetes mellitus.
Fact 7
Bernard is mostly associated with the process of Milieu Interieur and the physiological action of poisons pertaining mainly to curare and carbon monoxide gas.
Fact 8
Claude Bernard was the main promoter of vivisection in Europe, during his time and many of his scientific theories were made through vivisection.
Fact 9
He is also credited with the discovery of vaso-motor system and establishing the existence of vaso-motor nerves.
Fact 10
'An Introduction to the Study of Experimental Medicine', is Bernard's set of theories on scientific method, in which he describes the basis on which a scientific theory can be classified as a good theory.
More interesting reads about...
Click here for more people facts ❯
RELATED FACTS
---
MORE IN PEOPLE/CELEBRITIES
---