Ten fun facts about Bowling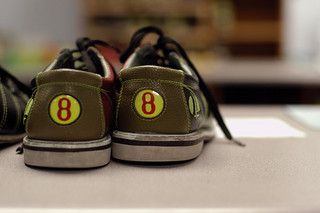 Fact 1
The first well was known indoor bowling lanes were built in New York City in 1840 and by the end of the 1800s there were more than 200 bowling alleys in New York City alone. In addition to just play bowling, people also used these alleys as gambling centers.

Fact 2
Bowling was first played with nine pins in the USA, but because the game was associated with gambling and drinking it's was outlawed. Therefore somebody added a tenth pin to keep the sport alive.

Fact 3
Bowling balls were made out of wood until the early 1900s. Today, bowling balls are mostly made out of polyester or plastic and weights between 2,7 and 7,3 kilograms.

Fact 4
Most of the bowling players in the world can be found in the USA where The United States Bowling Congress (USBC) currently has more than 2,5 million members.
Fact 5
The largest bowling center is the Inazawa Grand Bowl which is located in Japan and has 114 lanes. However (probably) the world largest bowling center of all time was the Tokyo World Lanes Bowling Center, also located in Japan, had a total of 512 lanes.
Fact 6
A bowling lane is 18,2 meters (around 60 feet) long from the foul line to the headpin. It costs around 100.000 US dollars to buy a bowling lane.
Fact 7
Bowling is played professionally on The Professional Bowlers Association tour (commonly known as the PBA tour), which was established in 1958. As of 2015, the most successful player on the PBA tour is Walter Ray Williams Jr. with 47 tour titles.
Fact 8
Bowling is the number one participation sport in America and the US bowling market alone is a 6 billion US dollar per year industry.
Fact 9
The first 300 game in a televised PBA event was rolled by Jack Biondolillo in the Tournament of Champions.
Fact 10
The origins of bowling can be traced about 4,000 years back to Rome and Greece. However, modern bowling has some of its roots in old German religious ceremonies, where a pin was placed at the end of a long lane and was then tried to be knocked over by rolling a rock towards the pin. If the pin was knocked over, their sins were absolved.
More interesting reads about...
Click here for more sport facts ❯
RELATED FACTS
---
MORE IN SPORTS
---