Ten fun facts about Arkansas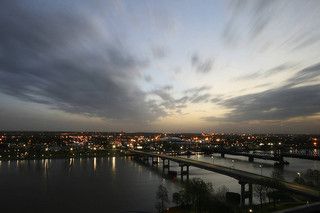 Fact 1:
Wal-Mart was founded in Arkansas by Sam Walton.

Fact 2:
# # A person from Arkansas is called an Arkansan.

Fact 3:
Little Rock is the state capital and the largest city in Arkansas.

Fact 4:
The toothbrush was invented in Arkansas.

Fact 5:
The singer Johnny Cash was born in Kingston, Arkansas.

Fact 6:
Fourteen meteorites have been discovered in Arkansas.

Fact 7:
Arkansas is also known as Hot water state.

Fact 8:
The diamond is the official state gem.

Fact 9:
Arkansas is officially known as The Natural State.

Fact 10:
The mockingbird is the official state bird.


You may also be interested in
comments powered by