Ten fun facts about France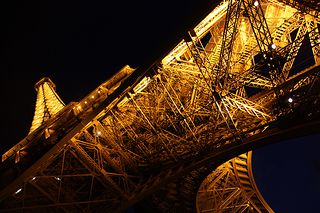 Fact 1
Wine has been made in France since roman empire and the French consume more than 60 liters (around 16 gallons) of wine per capita and year, this is than any other nation on earth.

Fact 2
French cuisine is considered one of the best in the world and there is an average of 2 cooking books being published every day. A 17th-century chef named La Varenne is credited with publishing the first true French cookbook; Le Cuisinier françois.

Fact 3
France is famous for having many castles, palaces, and manors. It's said to have around 40,000 castles. The most famous and most visited castles in France are Versailles, Chenonceau, and Chambord.

Fact 4
There are more than 400
cheese
varieties listed in France and Winston Churchill once said that "Any country with 300 cheeses cannot die".
Fact 5
One of the most popular symbols in France is the Eiffel tower which is a famous tourist attraction that stands at 324 (including antennas) meters (1,063 feet) tall and during cold weather the tower shrinks by about 15 centimeters (6 inches).
Fact 6
The French state was established in August 843, breaking up from the Carolingian empire. The Carolingian Empire was divided into three kingdoms (including, among others, parts of today's Italy, Germany, and France) among the three sons of Louis the Pious.
Fact 7
France is the largest nation in Western Europe and has seven mountains and five major rivers. The largest mountain in France is Mont Blanc or "La Dame Blanche" in French, which means "the white lady".
Fact 8
The French national anthem is called la Marseillaise because it was first sung by soldiers from Marseille when marching to Paris.
Fact 9
The Statue of Liberty was made in France and then gifted to the U.S in 1886 to celebrate the friendship the two endured during the American Revolution.
Fact 10
France has only had 5 presidents in the last 41 years: Valéry Giscard d'Estaing, François Mitterrand, Jacques Chirac, Nicolas Sarkozy and François Hollande.
More interesting reads about...
Click here for more country facts ❯
RELATED FACTS
---
MORE IN COUNTRIES
---