Ten fun facts about Bodybuilding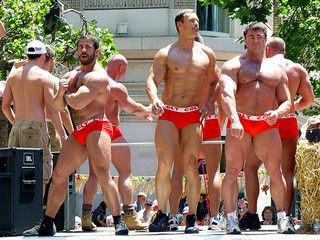 Fact 1:
Bodybuilding gained popularity in the 1890s with the arrival of Mr. Eugene Sandown.

Fact 2:
The Weider brothers run the IFBB (International Federation of Body Builders).

Fact 3:
The Mr. Olympia statuette represents a model of Mr Eugene Sandown.

Fact 4:
Albert Beckles was the oldest man to compete in the Mr. Olympia at the age of 53.

Fact 5:
Arnold Poole is the youngest competitor to win Mr. Olympia at the age of 21.

Fact 6:
Eugene Sandown developed the first body building show called "The Great Show" in 1891.

Fact 7:
Weight training was practiced in ancient Egypt and Greek using stones.

Fact 8:
Eugene Sandown published one of the first bodybuilding magazines "physical cultures".

Fact 9:
William L Murray is the winner of the world's first big body building contest.

Fact 10:
Steve Reeves was referred as the greatest body builder of all time.


More interesting reads about...
Click here for more sport facts ❯
RELATED FACTS
---
MORE IN SPORTS
---