Ten fun facts about Alicia Keys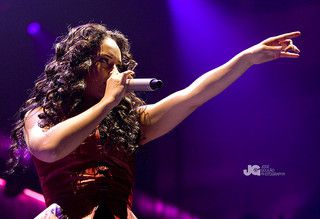 Fact 1:
Alicia Keys was born in Harlem, New York.

Fact 2:
At the age of 16, Alicia wanted the name Wilde to be her stage name.

Fact 3:
Alicia has biracial parents; a father who is Jamaican American descent and a mother who is Irish Italian descent.

Fact 4:
Keys debut album was "Songs at Minor".
Fact 5:
"Songs in a Minor" album sold over 10 million units around the world.
Fact 6:
Alicia Keys is the Global Ambassador for Keep a Child Alive Organization.
Fact 7:
Alicia Keys sang a cover version of "Don't Give Up" song along with Bono, the U2 lead singer for the World AIDS Day in 2005.
Fact 8:
Alicia Keys a has won 9 Grammy awards.
Fact 9:
Her parents separated during her early childhood.
Fact 10:
Alicia was raised by her mother in Hell's Kitchen area in Manhattan.
More interesting reads about...
Click here for more people facts ❯
RELATED FACTS
---
MORE IN PEOPLE/CELEBRITIES
---