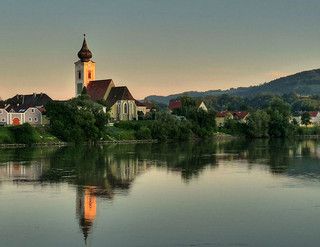 Short about Austria
Austria is a landlocked country of roughly 8.4 million people in Central Europe.
Top 10 facts about Apple [video]
Daily fun facts on Facebook
Ten fun facts about Austria
Fact 1:
About one fourth of the population of Austria lives in the capital, Vienna.

Fact 2:
The highest point in Austria is the Großglockner with its 3797 meters.

Fact 3:
Austria has the second lowest unemployment level for men in the EU.

Fact 4:
The sewing machine was invented in 1818 by the Austrian Josef Madersperger,

Fact 5:
The official currency in Austria is the euro.

Fact 6:
The official language spoken in Austria is German.

Fact 7:
Arnold Schwarzenegger, former Hollywood actor and current governor of California, grew up as an Austrian citizen.

Fact 8:
Over 60 precent of Austria's electricity is supplied by renewable sources.

Fact 9:
Austrian flag is one of the oldest national flags in the world.

Fact 10:
Ferdinand Porsche, the founder of "Porsche" company, was from Austria.


comments powered by

Disqus
---
Related facts
Stay updated
Subscribe to our e-news. Be the first to get updated with 10 facts about...
---