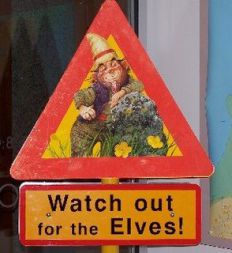 On Iceland it is illegal to infringe on the property of magical creatures
read more
Ten fun facts about Eli Manning
Fact 1
He is the son of former NFL quarterback Archie Manning and the younger brother of Denver Broncos quarterback Peyton Manning.

Fact 2
Manning played college football at the University of Mississippi (Ole Miss) after attending prep school at Isidore Newman School in New Orleans.

Fact 3
He was drafted as the first overall pick in the 2004 NFL Draft by the San Diego Chargers and immediately traded to the New York Giants.

Fact 4
Manning holds Giants franchise records for most touchdown passes and completed passes in a career.

Fact 5
He also holds the NFL record for most fourth-quarter touchdown passes in a season.

Fact 6
He led the Giants to victory in Super Bowl XLII and Super Bowl XLVI, defeating the New England Patriots in both games.

Fact 7
Manning was also named Most Valuable Player in each Super Bowl, and is one of five quarterbacks in history to have been given this honor twice.

Fact 8
Eli Manning was born in New Orleans, Louisiana, in 1981.

Fact 9
During his college senior year he won several awards, including the Maxwell Award as the nation's best all-around player and the SEC Player of the Year award.

Fact 10
He has been active in the efforts to rebuild New Orleans after Hurricane Katrina, and to raise awareness in conjunction with the Gulf oil spill of 2010.



comments powered by

Disqus
---
Short about Eli Manning
is an American football quarterback for the New York Giants of the National Football League (NFL) and is the active iron man for consecutive starts by a quarterback.
Daily fun facts on Facebook
Related facts


Peyton Manning
Related facts
Random facts
Stay updated
Subscribe to our e-news. Be the first to get updated with 10 facts about...
---