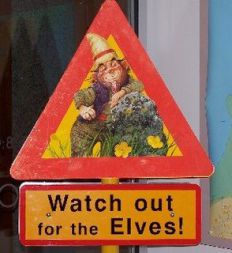 On Iceland it is illegal to infringe on the property of magical creatures
read more
Ten fun facts about Alaska
Fact 1:
There is more than three million lakes in Alaska.

Fact 2:
Dog mushing is the official state sport. The Alaska Legislature adopted it in 1972.

Fact 3:
Alaska's name is based on the Eskimo word Alakshak meaning great lands or peninsula.

Fact 4:
17 of the 20 highest peaks in the United States are located in Alaska.

Fact 5:
The first settlement in Alaska was established by Russian whalers and fur traders on Kodiak Island in 1784.

Fact 6:
The Alaska Highway was originally built as a military supply road during World War II.

Fact 7:
In 1867 United States Secretary of State William H. Seward offered Russia $7,200,000, or two cents per acre, for Alaska.

Fact 8:
In America Alaska is also called the 'Lower 48'.

Fact 9:
Southwest Alaska is popular for its stormy weather, tundra landscapes, and large populations of marine mammals.

Fact 10:
Nearly one-third of Alaska lies within the Arctic Circle.


comments powered by

Disqus
---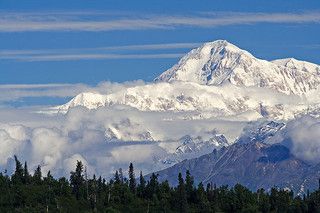 Short about Alaska
The largest state of the United States by area It is situated in the northwest of the North American continent
Fast facts
Number of households
252,991
Population
730,307
Per capita income
$32,537
Life expectancy in number of years
78.3
Statehood
January 3, 1959
Capital
Juneau
Largest city
Anchorage
Number of billionaires
0
State bird
Willow ptarmigan
State mammal
Moose
State fish
King salmon
State tree
Sitka Spruce
State flower
Forget-me-not
Sources
Forbes Magazine - List of billionaires by US state
US Census Bureau - State and County QuickFacts
USNA - State Tree and Flower Chart
Daily fun facts on Facebook
Related facts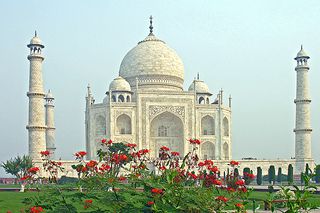 India


Connecticut


Hawaii
Related facts
Random facts
Stay updated
Subscribe to our e-news. Be the first to get updated with 10 facts about...
---