10 of the worlds deadliest tourist destinations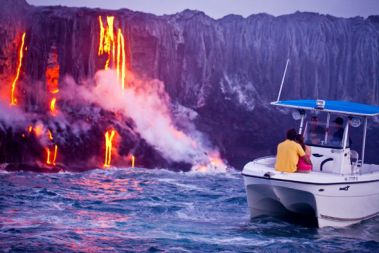 It is always exciting and thrilling to plan a vacation, but this excitement may come in an unexpected form if you choose to visit one of the world's - deadliest - tourist - destinations. While for most people traveling is supposed to be about leaving the stress and frustrations behind for a week of relaxation and invigoration, there are some who are thrilled to travel to the deadliest tourist destinations. It may sound crazy, but there are so many people who crave danger up close and personal. Not every traveler goes in search of a beautiful place to relax with a book in their hands and toes in the sand. They find the reward outweighs the risk.
1. Death Road, Bolivia
The 43 mile stretch of sandy and rocky North Yungas Road is colorfully called the Death Road. It winds from La - Paz to Coroico in Bolivia. The Death - Road is a single lane that features 1,967 feet drops that have no guardrails. It is littered with crosses that mark the fatal fall of people.
2. Yosemite National Park's Half Dome
You will have to climb over 1,500 meters to hike up the Half Dome, but the problem starts with the last nearly vertical 120 meters that has to be crossed with the assistance of metal cables. You are discouraged to climb in wet conditions because the slippery cables and rocks can be deadly. It is so deadly that the bottom part of the cliff is called the Death Slabs.
3. Volcano - Tours, Hawaii
The Hawaiian Islands are popular for their wild natural beauty. These islands have three active volcanoes that spit out lava to a height of 1 cubic mile. This means this fiery volcano can touch a helicopter hovering above it. So, there are chances for you to meet your death in a fiery blaze if you are on a helicopter - tour above one of these volcanoes. Do you think it is outlandish? Think of the 30 people who have met their death while on a helicopter - tour since 1995.
4. Cliffs Of Moher
Looking out over the rough Atlantic Ocean, the Cliffs of Moher offer one of the most breathtaking views in Ireland. The walking trail that extends along the top of the cliffs is more deadly with high, unpredictable winds, and relentless rains coupled with steep path with loose gravel and smooth stones.
5. The Colorado River System
White-water rafting can be fun, but the Colorado River system has been plagued with accidents, injuries and fatalities. The Class V rapids, faster currents and high-running waters add up to making 2014 one of the deadliest years ever on this river system.
6. Mount Everest
The world's highest mountain was successfully scaled in 1953. Since then there have been hundreds of successful expeditions, but if you are contemplating to scale the forbidden slopes of Mount Everest, you should be aware that for every 100 expeditions there are 4.3 fatalities.
7. New - Smyrna - Beach, Florida
Florida is a beautiful place with golden beaches and blue-tinged perms, but it is also the place with a high concentration of shark attacks. It boasts 210 attacks over the past 30 years. If you have swum in the New Smyrna Beach, then you have been within 10ft from a shark. Are you not thrilled?
8. Hua - Shan - Plank - Path - Walk, China
Although the 7,087ft majestic Hua Shan is not the tallest mountain of China, it offers the most bowel loosening experience as it boasts the greatest attraction, the "plank walking path". The path is made of rickety 12 inch boards that inspire terror, which makes you to cling desperately to the cliff - face. You should force yourself to move along as your shoes loosen tiny rocks that fall down into the deep valley below.
9. The Kokoda And Black Cat Trails
The trail is nearly 100 kilometers long and runs between the north and south coast of Papua New Guinea. This hot, humid, treacherous and leech-infested territory features jungles, clean water, villages of native people and exotic animals. It is also the site of numerous WWII battles. Apart from threats like dehydration, broken bones and illness, you are also threatened by attacks from locals and escaped convicts.
10. Skellig Michael
This World Heritage site is a beautiful, remote and integral part of Irish culture. Skellig Michael is the site of a monastic settlement and the monks had chosen this place due to its inaccessibility and difficult terrain. In order to visit the island, you have to take an hour-long boat ride across troublesome ocean, but the high waves and choppy waters make the landing also difficult. The rough and uneven 1,000 years old stone stairs wind their way up the side of the mountain without any safety features.
There are several deadly - tourist - destinations scattered around the world, so you have more choices to stare - at - death in the - face.
You may also be interested in
comments powered by