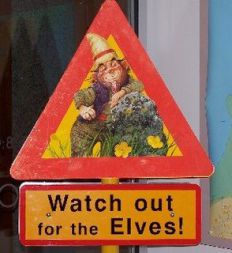 On Iceland it is illegal to infringe on the property of magical creatures
read more
Ten fun facts about Tony Romo
Fact 1
He played college football for Eastern Illinois University, an NCAA Division I-AA school. At Eastern Illinois, Romo won the Walter Payton Award in 2002, and led the Panthers football team to an Ohio Valley Conference championship in 2001.

Fact 2
Romo's athletic ability was evident even at an early age when he was selected for the Little League All-Star team.

Fact 3
Romo is an avid amateur golfer, and attempted to qualify for the 2004 EDS Byron Nelson Championship and the 2005 U.S. Open, but failed.

Fact 4
Romo is also a frequent guest on national sports radio programs.

Fact 5
In September 2008 Romo signed a 5-year-long, $10 million endorsement deal with apparel marketer Starter.

Fact 6
As of 2013 Romo has hosted a youth football camp in Burlington, Wisconsin, annually during the summer, since 2004.

Fact 7
Romo is a "Navy brat": When Tony Romo was born, his father Ramiro Romo, Jr. was stationed at the San Diego U.S. Naval Base.

Fact 8
In the Dallas area, Romo has participated in community activities in collaboration with United Way, the Make-A-Wish Foundation, and the Society for the Prevention of Cruelty to Animals.

Fact 9
He was voted as the Sexiest Male Athlete in Victoria's Secret 2008 "What Is Sexy?" list, unveiled in January 2008.

Fact 10
He was included in Forbes.com list of America's Most Eligible Bachelors in August 2007.



comments powered by

Disqus
---
Short about Tony Romo
is an American football quarterback for the Dallas Cowboys of the National Football League (NFL).
Daily fun facts on Facebook
Related facts


Tony Leung Chiu Wai
Related facts
Stay updated
Subscribe to our e-news. Be the first to get updated with 10 facts about...
---